Icpi Certified Interlocking Paver Installers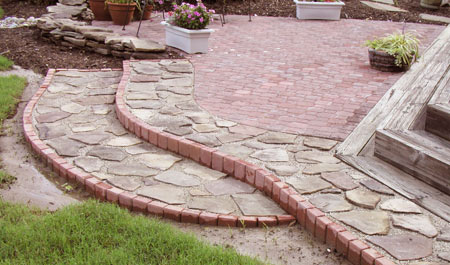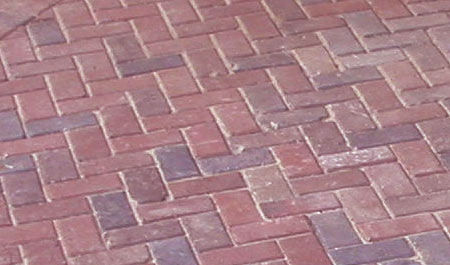 What Are Interlocking Pavers?
Interlocking concrete pavers – also called segmental paving – uses high-strength, durable concrete forms that interlock together creating a strong and durable patterned surface.
Interlocking pavers offer a higher standard of presentation for walkways, gardens and water gardens, patios, terraces, and most any other outdoor hardscape project application. Interlocking concrete pavers are appropriate for any application that requires paving.
Interlocking pavers are ideal for municipal and commercial applications such as pool decks, sidewalks, parking lots, pedestrian plazas, roof plaza decks, medians, streets and industrial pavement.
Why A Certified Interlocking Paver Is Important
With an ICPI Certified Interlocking Paver Installer, you get assurance that industry standards for interlocking paver project estimating, planning, and executing are performed professionally and knowledgeably.
An ICPI Certification is a major credential that consumers use to qualify a contractor before signing a contract for a paving project. The certification includes our job references, portfolio, years of experience, and experience with your particular type of project (patio, retaining walls, sidewalk, etc…).
Who is ICPI?
The Interlocking Concrete Pavement Institute (ICPI), founded in 1993, is the North American trade association representing the interlocking concrete paving industry. ICPI is considered by peer associations around the world as the leader in development and dissemination of technical information for design professionals and contractors. ICPI's leadership position is due to years of commitment and energy from more than 1,100 members.
ICPI engages in a broad range of technical, marketing, educational, government relations and communications activities.ICPI offers a variety of services to its members through its vast library of technical publications, online design idea galleries, publications, paver installer certification programs and the industry's only dedicated magazine, Interlocking Concrete Pavement Magazine.
What is an ICPI Certification?
The ICPI Certified Paver Installers program conveys industry standards on estimating, planning, and executing residential projects. Since the inception of the program, over 3,000 individuals have taken the class, passed a written exam, and received certification. The installer can verify certification by presenting a valid certificate or card from ICPI.
A company with a certified interlocking paver installer on staff is dedicated to quality installation standards and on-going education and also ensuring you are dealing with industry professionals. Certified Concrete Paver Installers are subject to being re-certified five years after their initial certification and every three years thereafter.
Why take chances? Consult first with a professional certified hardscape installation company and realize the difference in quality that you get from it.