MORRIS LAWN MAINTENANCE SERVICES
Residential Lawn & Turf Services
Turf Management
With providing turf grass consultation and applications since 1995, our program has evolved along with the changes in products and technology. The resources available now –  along with continuing education – allows us to diagnose and formulate a cost effective plan to create a healthy and sustainable stand of turf.
In doing so, our products and applications are respectful to the environment. Knowing that fertilizers and leaching can have a negative impact on groundwater and the bay, we took the voluntary step in 2004 to sign onto a program with the Virginia Department of Conservation and Recreation to reduce the amount of nitrogen applied and report our usage on an annual basis.
The program, now called The Green and Clean Initiative, is our way to actively protect our natural resources. Taking that awareness one step further, in 2014 we opted to transition our program to an organic micro-nutrient based approach. This allows us to feed the soil as well as give the turf the varying nutrients it needs throughout the growing season.
With close to 50 acres and growing of residential and commercial turf in the area included in our program, we are able to consult, analyze, treat, or completely renovate to achieve a green and clean lawn.
Lawn Aeration & Seeding
We offer aeration and seeding services in the early Fall that reap benefits in the Spring. This works especially well in conjunction with our fertilization and weed control program. Core aeration and high quality seed are one of the best ways to revitalize your turf.
Landscape Mulching
We offer high quality shredded hardwood mulch. Typically we mulch in January and February and then provide a light dusting after the spring and fall flowers bloom. For those that prefer a fresh look year round, we offer mulching twice a year, installed spring and fall in conjunction with annual flowers. We can install mulch on small and large job sites.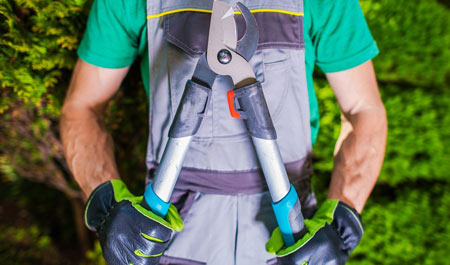 Landscape Pruning
We are Virginia Certified Horticulturists. Thus, proper pruning practices are something that we pride ourselves on. Knowing the species of plant material that we are working on and the pruning technique desired for it is the best way to maintain the appearance and curb appeal of a site. For example, Crape Myrtles should be pruned over the winter and also thinned, having damaged or crossing branches removed. Pampass Grass can be pruned in early March. We do not cut it during the winter because the leaves act as an insulator and help the plant survive our less than tropical winters. Shrubs can be pruned every three to six weeks.