Virginia hardscape Designers Residential Hardscape Design & Build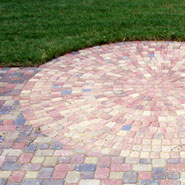 Hardscape Design Services
Virginia Landscapes specializes in the design and installation of stone and interlocking pavers to create incredible stone or paver driveways, walkways, patios, terraces, stone fireplaces and fire pits for both residential and commercial applications.
Patios
Terrace Pads
Pools
Walkways
Edging
Driveways
Outdoor Kitchens
Stone Fire Pits
Entrances
Retaining Walls
We are Certified ICPI Paver Installers
As an ICPI Certified Interlocking Paver Installer, you get assurance that industry standards for interlocking paver project estimating, planning, and executing is performed professionally and knowledgeably.
An ICPI Certification is a major credential that consumers use to qualify a contractor before signing a contract for a paving project. The certification includes our job references, portfolio, years of experience, and experience with your particular type of project (patio, driveways, retaining walls).
Types of Hardscape Materials
Virginia Landscapes offers a wide range of stone and paver products to fit any planning budget for commercial or residential hardscape projects. We can design an incredibly attractive hardscape project for you using any of the following materials.
Natural Stone
Interlocking Concrete Pavers
Segmental retaining walls
River Stone
Cultured Stone®
Clay Pavers
Field Flag Stone